The Meike area features rows of cherry blossom trees along Lake Toyanogata, the Waterside Plaza, a wide open lawn-covered space, and the Shirabe no Komichi ("Path of Songs") where you can enjoy a stroll through the trees and enjoy the sunlight filtering through the leaves. The Meike area is a great place for park visitors to relax and recharge.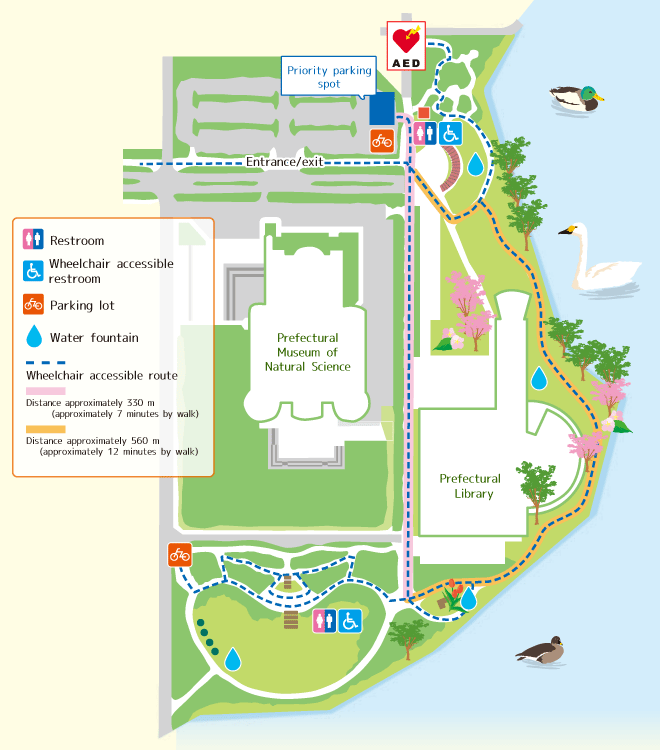 We have installed an AED device in the park
An AED (automatic external defibrillator) is installed at the Meike Area Information Center.
In case of emergency, please notify the information center as soon as possible.
TEL: 025-285-1604
※ The AED is installed in the building. If the facility is not open, it may not be available.
(Opening Hours 8: 30 a.m. ~ 5: 15 p.m.)
Photo gallery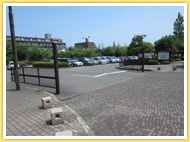 1.Parking lot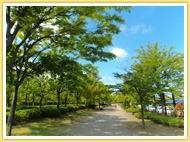 2.Promenade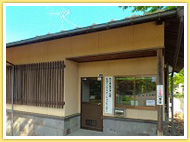 3.Meike information center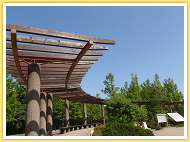 4.Deai no Oka
(Giant Pergola)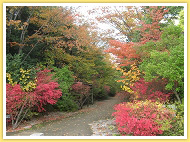 5.Shirabe no komichi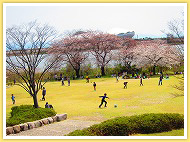 6.Waterfront plaza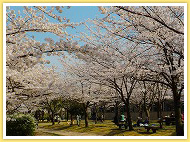 7.Toyano no michi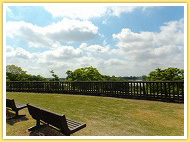 8.Observation Deck
9.Toyanogata
Park guidance map can be found at the waterfront plaza "Observatory Deck" located in the Meike Area.
Meike Area Basic Information
Area
6.6ha
Facility

Wheelchair accessible restroom
Observation deck

Parking
The parking lot has 1 parking spot for large vehicles, 207 parking spots for normal vehicles, and 5 priority parking spots.
[Closes overnight]
※Summer (5/1~9/30)
◆Daily: 8 p.m. – 8:30 a.m. the next day
※Winter(10/1~4/30)
◆Tuesday-Friday: 8 p.m. – 8:30 a.m. the next day
◆Saturday,Sunday,Monday: 6 p.m. – 8:30 a.m. the next day